I remember someone asking Phanindra Sama, founder of Redbus, why they named their product RedBus during a talk he was giving us at BITS. As far as remember, his reply was that names associated with color or number have a high recall factor. When I posted this on Twitter, someone shared this.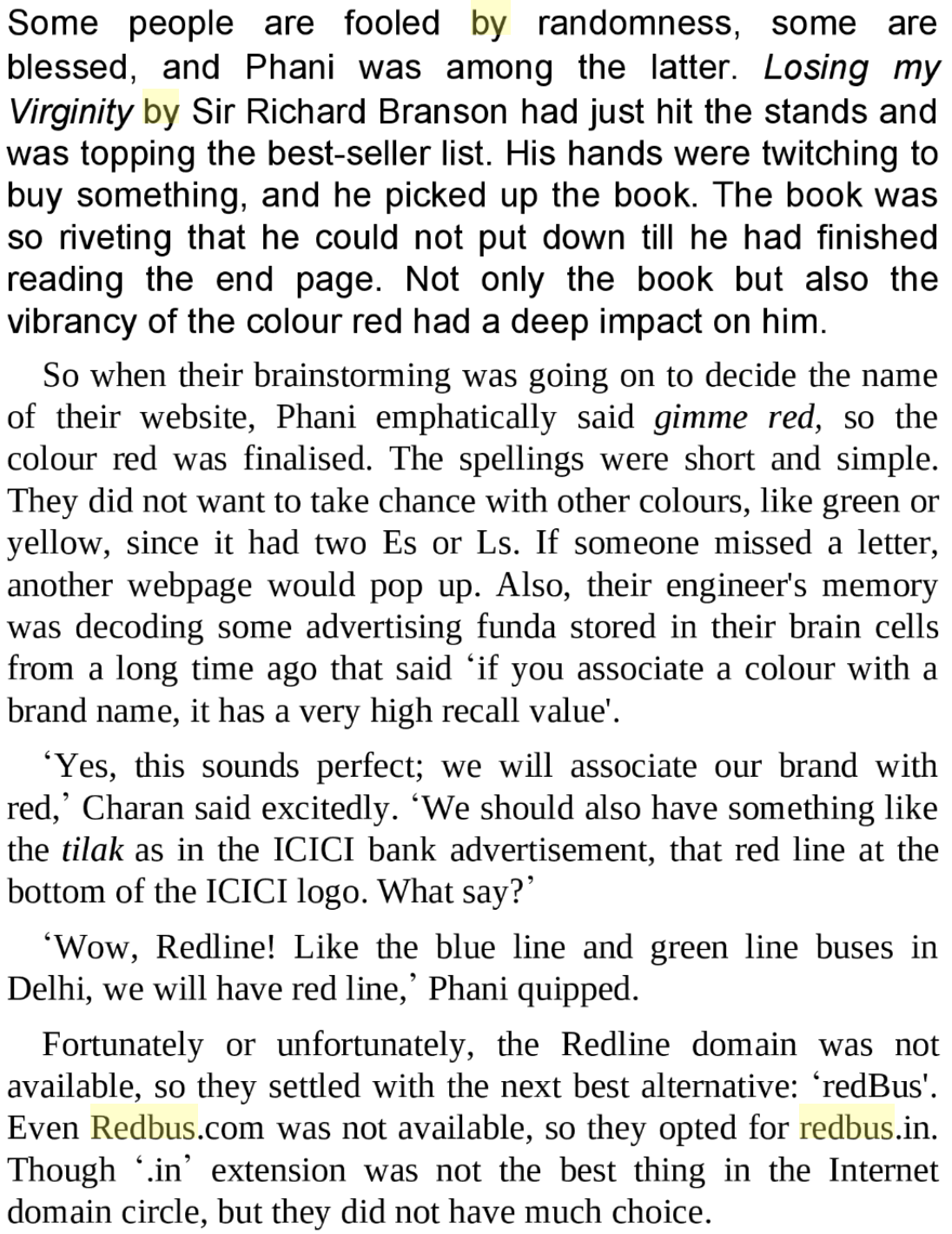 – Excerpt From The Startup Diaries: Ordinary Entrepreneurs, Extraordinary Journeys by Neeti Jain.
Talking about color, have you noticed that most premium memberships have the color black associated with them?
Diner's black
Shopper stop's citizen black card
MMT Doubleblack
Uber app (which started with black theme and everyone's personal driver as tagline)
Interesting links on this topic: