Multiple apps: Bytedance style
ByteDance started by launching dozens of experimental apps that catered to different TGs. I think this playbook can be reused.
You can see language learning, workout, mental health app creators doing this today.
I can 100% certain that there is a billion dollar company waiting to be made in the spiritual space using the same playbook.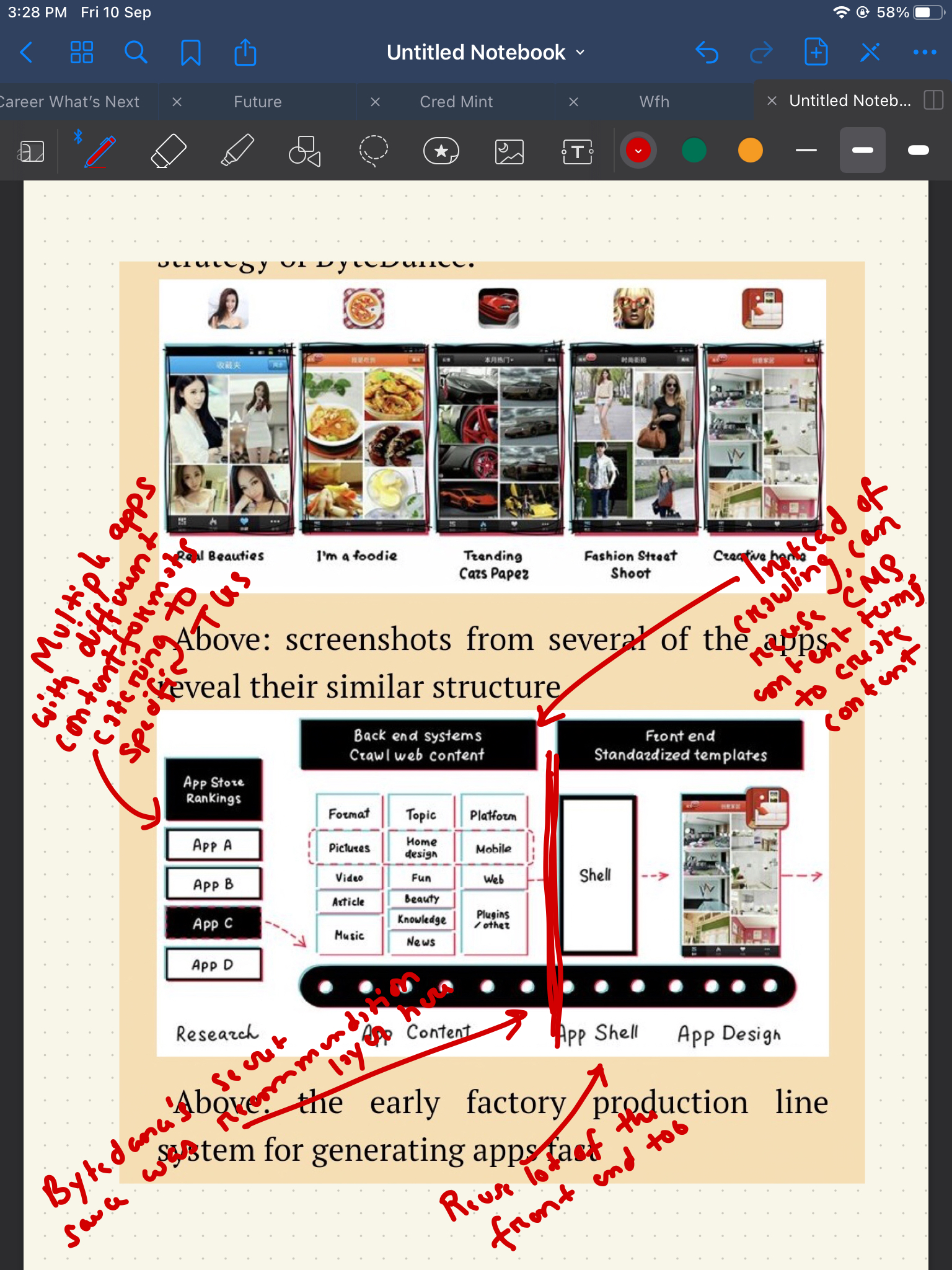 Book source: Attention Factory